And, before you go… Choose Wisdom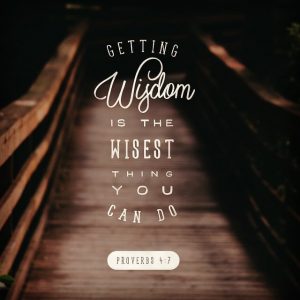 There's a way that seems right to the world. Sometimes it will seem right to you too.
But there's a way that right in God's eyes – following this way is always good, it's always right, and it will always lead you on the path of true wisdom.
When you leave, choose wisdom!