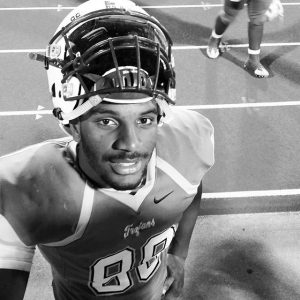 And, before you go…Enjoy Each Season
You've played football since you were 7-years-old. Some days you were eager to practice. Some days I had to bribe you and pretend I didn't see your tears.
You learned so many lessons on the field. You learned to show up. You learned you are strong. You learned to celebrate your achievements. You learned to smile in the face of adversity.
So, before you go, we say goodbye to football. I might not be cheering for you in the stands anymore, but I'll be cheering on your sidelines everyday.